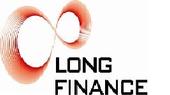 Wednesday,
14 November 2018
09:00
Smart Ledgers (MDLs, aka Blockchains) and Risk
Long Finance Smart Ledgers & Risk Autumn Conference 2018
Background:
Long Finance Autumn Conference 2018 - Smart Ledgers (MDLs, aka Blockchains) and Risk

We have arranged free places for members and friends of The Financial Services Club for this event which is of great current interest.

Note that refrehments and copies of the reports are available free for those registering through this FS Club link:

The details of the event are as follows.

Location:
Willis Building, 51 Lime Street, London, EC3M 7DQ

Date:
Wednesday 14th November 28 at 8.30am for 9.00am

Speakers:
Sam Carter Financial Sector Researcher and Quant Developer
Michael Mainell Excuitive Chairman Z/Yen Group
Ian Dowson Principal, William Garrity Associates
Maury Senk Mnaging Directo, Lily Foundation
Mike Wardle Head of Long Finance Financial Centre Futures
Greg Wiliams Z/Yn Group

Backgrond:

Smart Ledgers are mutual distributed ledgers (MDLs, aka blockchains: multi-oganisational data bases with a super audit trail, used in cryptocurencies) combined with embedded progrmming and sensing.

But how do they work and what are the risks?

Join us for a glimpse of what the future looks like and guidance on how to get ready for it, including an exploration of what a cyber insurance linked security could look like.

More detailed information of the event including the agenda.
REGISTER USING THIS LINK TO AVOID THE ADMN FEE :

Hope to see you on the 14th