Tuesday,
31 May 2016
18:00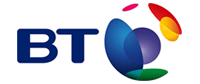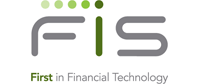 The Measurement and Articulation of Culture in Financial Services
Speakers: Patrick Storey, Grant Thornton, Senior Partner - Financial Services Group and Sue Jex, Grant Thornton Associate Director Business Risk Services
Background:
It is no longer optional to assess and consider culture; it is a "must-do". Whilst the FCA may have dropped a thematic review on Culture, it remains a key priority. Boards or ExCos must now as a matter of course solicit and consider information about behaviours and cultural embedding as a standing agenda item. Culture is, however, an intangible thing but it can be made tangible through looking in a structured way at its many enablers and behavioural alignment with the firms espoused values. In this way reviews can be sufficient to identify and address cultural anomalies and inconsistencies before they result in damage to the business. In this insightful presentation, Patrick Storey and Sue Jex of Grant Thornton, explore how to go about the systematic measurement and articulation of culture in organisations. Without meaningful and timely MI, how else can Senior Management protect their businesses, let alone drive opportunity for growth and innovation?
Sue Jex, Associate Director Business Risk Services
Sue has over 30 years experience in financial services working with HSBC for 26 years in senior roles across Finance, Commercial Banking, Marketing, HRand Operations. Sue designed and implemented the UK culture and conduct strategy moving HSBC in the UK from bottom to top of customer satisfaction in the MORI industry polls within 18 months. She was part of the team that designed 'The word's local Bank' branding with a structured design and methodology globally.
Since joining Grant Thornton she has been involved in the design of Bank of America and Goldman Sachs implementation plans for the Senior Manager Regime, and in particular recommendations for organisational design and governance structures. Additionally Sue has led Culture and Conduct audit work across a significant number of Grant Thornton's clients both outsourced and co-sourced looking at both culture in its wider context, but also elements within it such as Conduct strategy at Aberdeen Asset Management, Talent Management strategy at Alent and Ethics at Smiths technology.
Patrick Storey, Senior Partner - Financial Services Group
Patrick is a founding member of Grant Thornton Financial Services Group and its Regulatory Team. His broad investigations experience and practical knowledge of the financial services industry is the result of nearly 30 years' focus on assignments for financial services regulators and regulated businesses, both in the UK and Overseas. Patrick's clients include the Regulators and some of the UK's largest financial services groups and institutions, banks, insurers, fund managers and intermediaries. He specializes in the practical implications of financial regulations. He is regularly called upon to provide expert witness testimony in High Court and Tribunal proceedings.